Wednesday, November 30th, 2016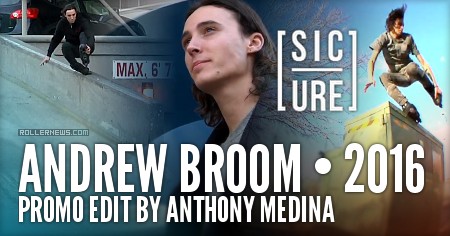 Andrew Broom recently visited Denver, CO and we decided to celebrate the release of his first pro wheel for Sic Urethane by shooting a short promo. The following was filmed in 2 days. – Anthony Medina.
Additional Filming: Austin Foogie Bartels. Song: The Migs – Follow Me Home.
Previously: Ground Control: Spring 2016 by Anthony Medina.
Featuring Andrew Broom, Hunter Grimm & Keaton Newsom.