Saturday, February 11th, 2017
A raw skating edit of some of the best skaters in the world exploring the wonderful Rotterdam spots in Winter 2014.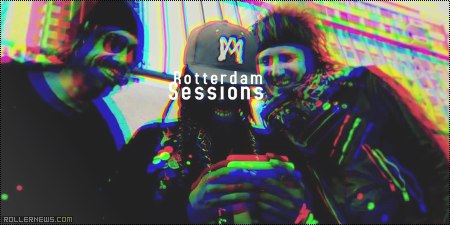 I had the chance to spend a few days before Winterclash with the hall of fame of inline skating, consisting of Chris Farmer, Richie Eisler, Montre Livingston, Nick Lomax and Eugen Enin. The 16 year old me would have peed his pants.
The 30 year old me acted cool and tried to capture everything on camera. – Mark Heuss.
This is a collection of the .mov files i found on a hard drive, consisting of street skate footage plus a few tricks in Rotterdam Skateland indoor skate park.