Saturday, January 7th, 2017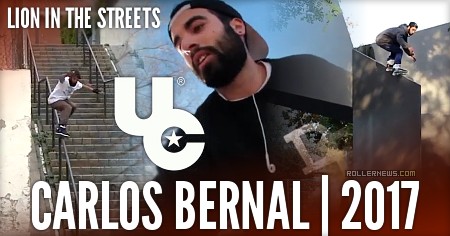 Carlos Bernal: lion in the streets! This is the official promo profile from rail killer Carlos Bernal for his PRO wheel from UC, coming in 58mm 90A with a full radius profile, optimized for raw street skating. Carlos is more than aware of this advantage and leaves no hostages.
Filmed by Nacho Marmol, Paquillo Sola, Richard Vazquez, Rafael Maldonado, Juninho Morais & Martin Benza. Edited by Nacho Marmol.