Monday, April 14th, 2014
August 2013. King of the Street is a street contest that gets held in Calgary AB, Canada every year. Many of Bladers from all across Canada and some international, come out to battle for the $500 dollar first prize and to get your name on the famous King of the Street trophy.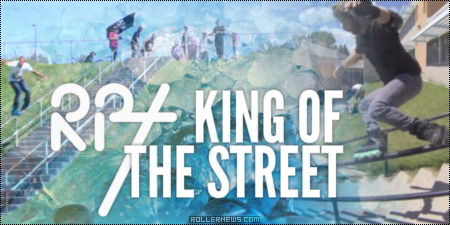 This will be the 8th year of the contest coming up and here is an edit of the 2013 contest in which Bryan Fajkovic from Vancouver BC took it all. Filmed By Alex Cochennec and RPT Crew. Edited By Dallas Kurtz.
Music: Elvis Presley – Blue Suede Shoes, K.C. and The Sunshine Band – That's The Way I Like It. Visit RPTmedia.com.