Friday, December 18th, 2009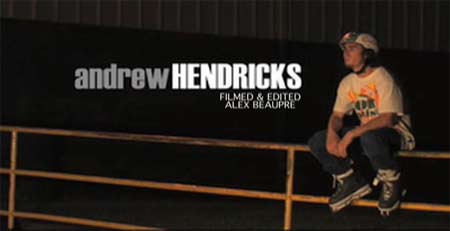 Andrew Hendricks and Alex Beaupre put this jammy jam together a few months back for the company. However it was lost, and after a few months and a company relocation it was destined to be found and uploaded.

Enjoy watching Andrew at some of his best. Skating from Andrew Hendricks

Filmed and Edited by: Alex Beaupre.