Filmed by Ian Walker, Kristian Payne, Hunter Grimm, John Sullivan, and Eric Milleren.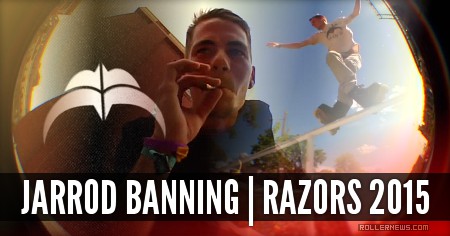 2015 was the year of a lot of fresh, new faces for the Razors squad. One that stuck out most, at least for me, was another young gun from Texas, Jarrod Banning.

While he's been a part of the team for a good couple of years now, 2015 really brought Jarrod into his own. Everything Jarrod does on blades is complemented by his unique, controlled style.

Recently relocated to the Colorado area, he's got a whole new terrain to slay. This kid has a lot of promise, stoked to see what he'll be dishing out for us in 2016. – Geoff.
Music by MAH-KEE-OH.
Previously: Jarrod Banning: The Come Down by Austin Bartels.

Support Rollernews:
make your purchases on
Amazon via this link
. Thanks!
Tags: jarrod banning