Donate and Skate 2015 in Pflugerville, Texas.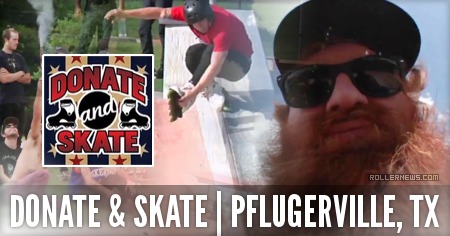 This past 4th of July we held the 4th Donate and Skate Competition in Pflugerville, TX in hopes of getting new kids on blades. Though I have previously said I would never make another competition edit for numerous reasons, when Kevin asked me I couldn't say no because it's just too good of a cause. Thank you to all the sponsors, Kevin Little of course for being the mastermind behind Donate & Skate, and everybody that showed up to help support the cause. – Anthony Medina.
Additional Footage: Austin "Foogie" Bartels & Gino Gotelli. Music: Craft Spells – Scandinavian Crush. Visit Facebook.com/donateandskate.

Support Rollernews:
make your purchases on
Amazon via this link
. Thanks!
Tags: anthony medina, donate and skate, texas