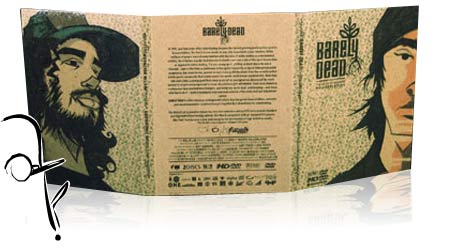 up: Barely Dead Packaging, featuring Arlo Eisenberg and Jon Julio ; artwork by Andrew Tunney. Photo source: Be-mag.
In 1995, just four years after rollerblading became the fastest growing participation sport in human history, the first X-Games made its way into households across America. While millions of people were already familiar with the idea of inline skating as a recreational activity, the X-Games was the first time most viewers ever saw a side of the sport known then as aggressive inline skating.
For any young sport, getting so much exposure was a triumph – seen at the time as testimony to the sports' longevity; a sign of widespread public acceptance. But what no one seemed to expect was public backlash from the recently united action sports community that nearly erased the sports' mainstream marketability.
More than ten years later, a young sport that many wrote off as unoriginal has discovered the truth behind its origins and progressed to levels of unfathomable athleticism. Traits once viewed as weaknesses have evolved into strengths, and while the world slept, rollerblading — and those who live to do it — built a formidable international network of the dedicated and industrious nature.
Barely Dead is a film about an underground culture that has grown beyond ethnic, economic and social boundaries- a culture brought together by a shared love for rollerblading. And why that culture is going to be the next great anti-establishment movement for the 21st century.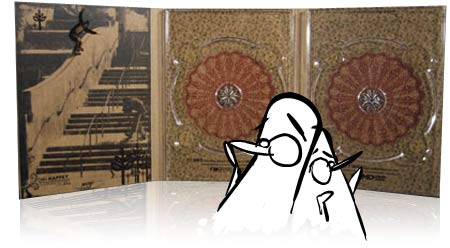 up: Barely Dead Packaging, featuring Chris Haffey. Photo source: Be-mag.
Download the teaser : BDtrailer.mov (quicktime, 12mb) - Link Down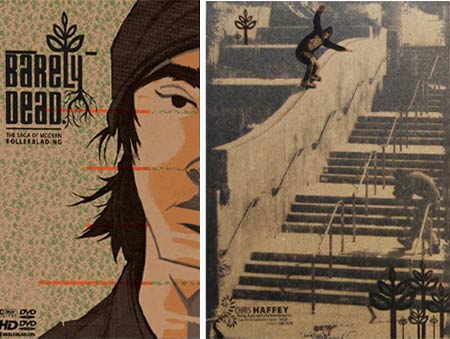 up: Jon Julio & Chris Haffey from the Barely Dead Dvd Packaging.