Filmed & edited by Ian Walker.
Additional fire filming by Howie Bennett.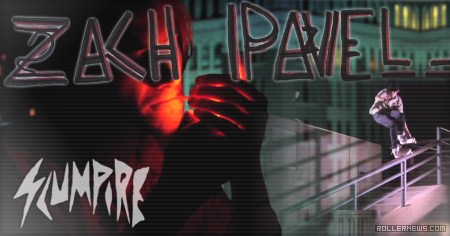 Ever since Zach Pavel moved to Denver he's been making moves. He immediately hooked up Geoff Phillip and released his first official part in the fall of 2014.

Pavel has got some extremely SMOOVE MOOVES on the court, and will cross up any Buster who wants to contest his skills. Be on the look out for his upcoming part in HVMVNGVS Mixtape dropping Sept 26th after the MHB. We're real proud of you hombre. – Ian Walker.

Support Rollernews:
make your purchases on
Amazon via this link
. Thanks!
Tags: ian walker, scumpire, zach pavel