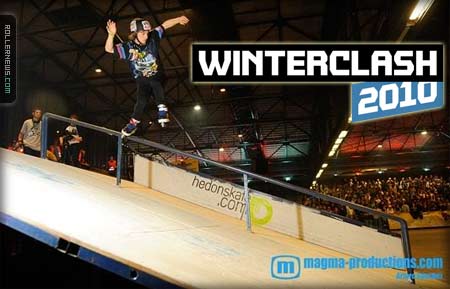 A long edit of our trip to the biggest event in rollerblading, Winterclash 2010.

With alot of skating from every round in the contest and a lot of tricks you didn't see yet! And of course some random stuff to show the experience of going to Berlin with 6 guys in a mobilhome.

Filmed and Edited by: Keplang and Sjeluh ; Soundtrack by: El Guapo Stuntteam.
Photo: Magma.

Support Rollernews:
make your purchases on
Amazon via this link
. Thanks!
Tags: winterclash, winterclash 2010