3 years of blood, sweat and beers…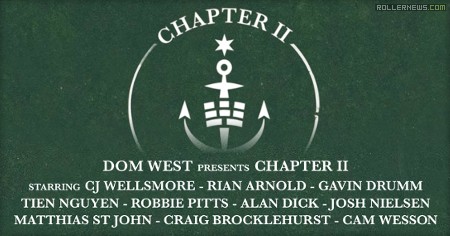 Starring Cj Wellsmore, Rian Arnold, Gav Drumm, Tien Nguyen, Robbie Pitts, Alan Dick, Josh Nielsen, Matthias St John, Craig Brocklehurst & Cam Wesson. Teaser | Preview | Sellfy ($20).
Vine St Episode I : Friends, Simon Dorabialski & Charlie Ruckly, Mass Alhattawi, Tien Nguyen, Rian Arnold, Cj Wellsmore (Remix, Extra), Richie Eisler, Leftovers, Part 1, 2, 3, Soundtrack, Preview, Trailer, Extras.

Support Rollernews:
make your purchases on
Amazon via this link
. Thanks!
Tags: australia, dom west, vine st, vine st chapter 2