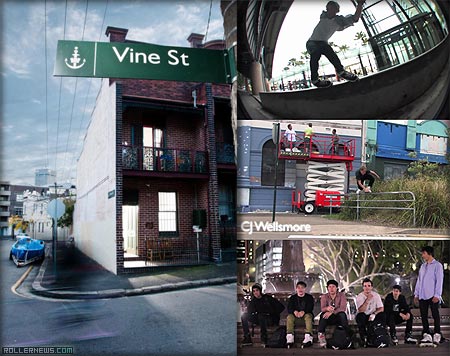 Vine St is a rollerblading video from Sydney, Australia, based upon the residence of 58 Vine St.

The video features full sections from: Richie Eisler, Rian Arnold, CJ Wellsmore, Tien Nguyen, Mass Alhattawi, Simon Dorabialski, Charlie Ruckly, Craig Brocklehurst, Dom West, Jamie Knapp & James Bower.

Support Rollernews:
make your purchases on
Amazon via this link
. Thanks!
Tags: australia, dom west, vine st, vine st chapter 1