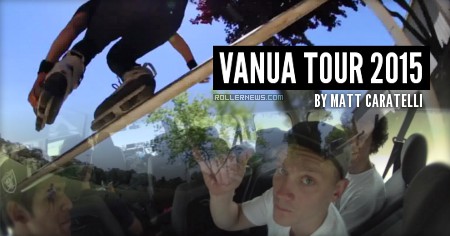 2 Vans, a lot of bladers and even more beer. On tour to the Australian Rolling Open in Canberra from Melbourne. Filmed by Thomas Dalbis and Kev San Jose. Edited by Matt Caratelli.
Featuring Martin Gade, Josh Dick, Guillaume Louis, Chris Pullar, Glenn McAllister, Simon Kelly, Stephen Walker, Matt Caratelli, Phil Campbell, Trent Phillips, Gianluca Bellini, Thomas Dalbis, Rob Ham, Andy Plumridge, Shine Au Yeung, Mike Anderson, Dave Simpson & Seb Betts.

Support Rollernews:
make your purchases on
Amazon via this link
. Thanks!
Tags: australia, matt caratelli