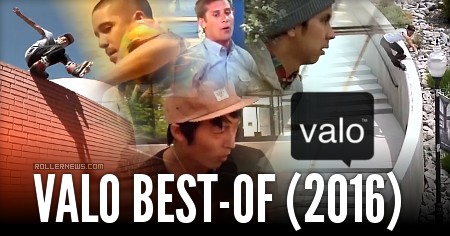 Featuring Alex Broskow, Colin Kelso, Jon Julio, Brandon Smith, Erik Bailey, Gav Drumm, Ross Kuhn, Soichiro Kanashima & Victor Arias.
Music: [Alex Broskow]: Fade – Alan Walker, [Colin Kelso]: Gotta Go – G-Eazy, [Jon Julio]: Hard Target – Point of No Return ft. Marpo & Adil, [Brandon Smith]: Live It Up – Yonas, [Erik Bailey]: Work Hard Play Hard – Wiz Khalifa, [Gav Drumm]: Paint – Sol, [Ross Kuhn]: Robyn – Crash and Burn Girl, [Soichiro Kanashima]: High – JPB, [Victor Arias]: You And I – Nate Good.

Support Rollernews:
make your purchases on
Amazon via this link
. Thanks!
Tags: colin kelso, compilation, erik bailey, jon julio, soichiro kanashima