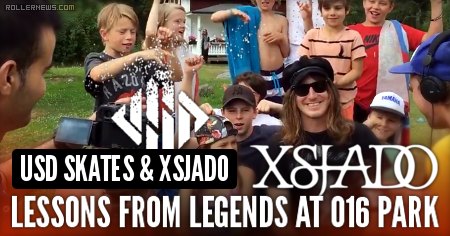 A part from the USD Skates team spend a few weeks in Eskilstuna, Sweden to hang out and teach skating at the amazing ZeroOneSix Skatepark for the next generation of Swedish shredders.
Richie Eisler, Chris Farmer & Montre Livingston flew through the park in multiple setups, creating long time memories for all participants.

Support Rollernews:
make your purchases on
Amazon via this link
. Thanks!
Tags: best-of, chris farmer, montre livingston, richie eisler, sweden, zero one six