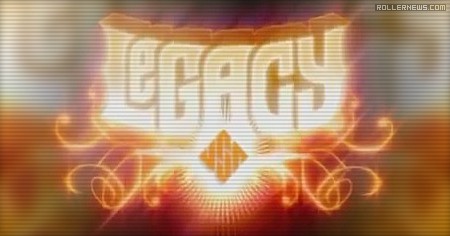 USD Legacy, a video by Joe Navran. Universal Skate Design presents Rachard Johnson, Aaron Feinberg, Dominic Sagona, Abdiel Colberg, Albert Hooi, Evgeny Leonov, and introducing Carlos Pianowski as the newest member of USD.

Expanding the USD team to include the best talent not only in the US but all over the globe. Legacy will be: Sean Kelso, Gonzo, Demetrios George, Cameron Card, Scott Raser, Stefan Horngacher, Marc "Enanoh" Moreno to carry on the USD tradition for years to come.
Soundtrack courtesy of Rollingvideos.
Then – Intro: MED/Medaphonar – Cant hold on
Now – Intro: Jaylib – McNasty Filth
Demetrios George: Jaylib – The Red
Interlude: Madvillain – Super villain Theme
Aaron Feinberg: Josh Hodges – Know the Way
Gonzo / Evgeny Leonov: Madvillain – Figaro
Dominic Sagona: Jai Freedom – Instant Hit Money
Rachard Johnson: Emanon – What You live For
Scott Raser, Sean Kelso, Al Hooi: Madvillain – America's Most Blunted
Carlos Pianowski: Limites – Repensar

Support Rollernews:
make your purchases on
Amazon via this link
. Thanks!
Tags: full video, joe navran, usd, usd legacy dvd