October 19, 2016: Charly, one of Montpellier's inline pionneer, opened his own skatepark in the city of Ales, in the south of France (Facebook Page).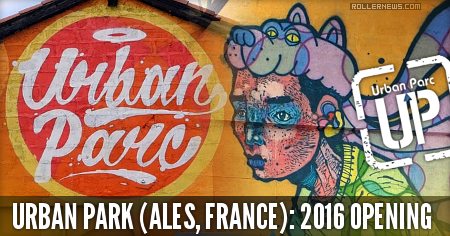 The place comes with a fully fonctionnal Organic/ Vegan kitchen, and a whole tree top adventure course to keep the kids occupied while you are on your skates. Here is what we managed to film, thanks a lot to Bob for taking the time to put us on tape, I know it has been hard not to focus on blading.
We just wanted to congratulate Charly for the whole project and we wish him good luck for the coming future, this park is A BLAST. – Diaz Thalulla.
Music: L'entourloop – Groove Your Fitness, Roots Manuva VS Keith Rowe Remix.

Support Rollernews:
make your purchases on
Amazon via this link
. Thanks!
Tags: france