A French rollerblading community rolling across the country. Searching for good spots, vibes, crazy stunts with a family state of mind. Directed by Jules Renault & Thibault Maillet. Edited by Jules Renault. Release: mid 2016.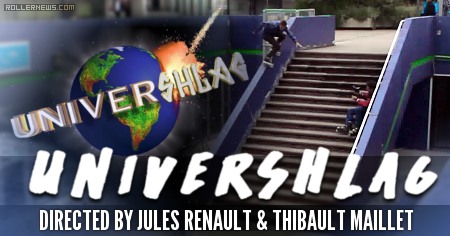 Featuring parts from Stan Kogutyak, Tom thieuleux, Mathieu Quilici, Anthony Ramos, Thibault Maillet & Jules Renault. Friends parts: Nicolas Auroux, Jeremey Hamon, Victor Daum, Julien Joubert & Ghislain Raffali.

Support Rollernews:
make your purchases on
Amazon via this link
. Thanks!
Tags: france