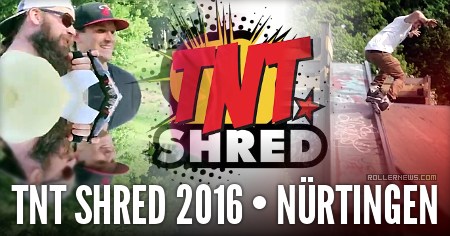 Filmed & edited by Wolfgang Appelt.
Music: Matman – Deadly Girl In Bloom.
Results
Michael Muller
Beat Schillmeier
Lucas Landthaler
Max Heid / Felix Geissler
Best trick: Karmi Schafer & Beat Schillmeier.
Girls: Shawna Cvjetkovic.
Rookie of the day: Kevin Maul.

Support Rollernews:
make your purchases on
Amazon via this link
. Thanks!
Tags: beat schillmeier, germany, wolfgang appelt