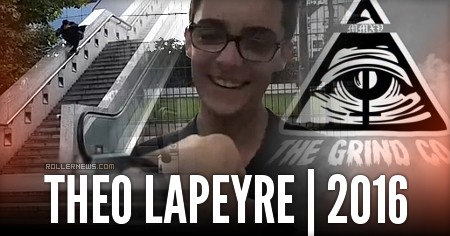 The Grind Co is proud to presents their young shredder: Theo Lapeyre. Theo recently turned 16 ; let's appreciate his skills and his motivation. Better keep an eye on him!
Song: Black Sabbath – Iron Man. Filming : Samuel Vainqueur, Pierre Saporta, Mathys Seng, Patrick Francisco, Tom Thieuleux, Aubin Decorde, Rémi Fontaine & Lucas Darcy. Cut by Pierre Saporta.

Support Rollernews:
make your purchases on
Amazon via this link
. Thanks!
Tags: france, the grind co