Shot in Berlin, London and Brighton by Ryan Gillett.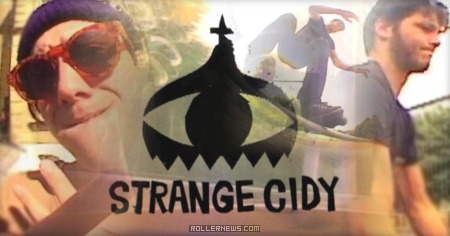 Featuring Matt Langel, Adam Brierley, Keith Brierley, Dan Stirling, Steve Collis, Simon Isles, Stu Day, Andy Spary, Patrick Ridder, Sandro Gruenheid, Dom Stransky, Sam Crofts, Chris Smith, Carson Starnes, Seba Seufferheld and Brian Bina.
Music: I Feel For You – Chaka Khan, missy elliott – loose control, Roni – Bobby Brown, Material Girl – Madona. Visit Theestrange.com | Cidylife.co.uk.

Support Rollernews:
make your purchases on
Amazon via this link
. Thanks!
Tags: carson starnes, cidy life, ryan gillett, strange creatures