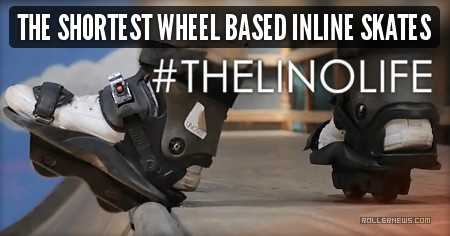 A few years ago on a Life+ video magazine, I remember seeing some guys cutting the front part of a inline skate frame to be able to do "nose slides"… And since then I thought to myself that would be cool to get a pair of skates "nose and tail slides friendly", and so it was… I had a pair of old old frames laying around and made them shorter for Biskates project.

But the difficulty started when i first experienced the shortest wheels based inline skates ever. So much fun. – Ricardo Lino.

Support Rollernews:
make your purchases on
Amazon via this link
. Thanks!
Tags: best-of, experiments, ricardo lino