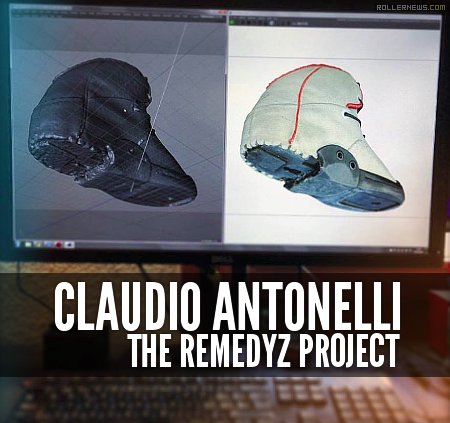 So I broke my Rollerblades… Sounds like the 90s i know. These Remedyz skates are out of production since almost forever and i broke the shell and now i'm on a mission to find a solution to fix that.

My plan is to print or CNC a replacement part and cause i'm way to lazy to measure out that whole amorph thingy, i just did some photogrammetry magic and now i'm working on a replacement part.

This is the first part of that side project, I might go on, or not. Enjoy watching me pushing around Polygons. – Claudio Antonelli.
Software used: Agisoft Photoscan, Cinema 4d, Octane Render (Photo).

Support Rollernews:
make your purchases on
Amazon via this link
. Thanks!
Tags: 3d printed, customs, remz, starscream