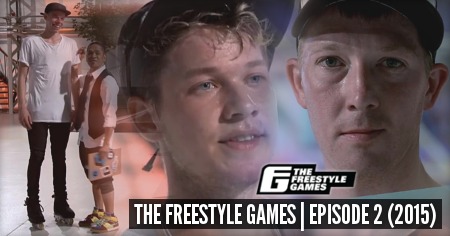 Sem Croft
Pascal Tan
Bonus clip: Inline Skater Pascal Tan jumpt van Caravan – AFL2.
Extra: Edwin Wieringh
One of Holland's best, Edwin Wieringh was cut from the original 2nd TV episode. Well, you decide if Edwin is good enough to blade on National TV. – Remy Cadier.
Previously: Episode 1 with Jacky Schrooten & Frank Voogd.

Support Rollernews:
make your purchases on
Amazon via this link
. Thanks!
Tags: edwin wieringh, netherlands, pascal tan, sem croft, the freestyle games, tv