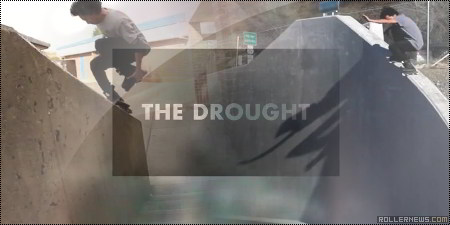 The Drought. Based out of Sacramento. A Humble Beings production. Directed and edited by Casey Bagozzi. With Sean Keane, Jeff Jackson, Casey Bagozzi, Dustin Dixon, Yusuf James, David Hirt, Michael Braud & Friends. Video on Sellfy.com.
The Drought: More Sections
Sean Keane | Intro | Michael Braud | Jeff Jackson | Casey Baggozi | Dustin Dixon | Yusuf James & David Hirt | Friends | Trailer.

Support Rollernews:
make your purchases on
Amazon via this link
. Thanks!
Tags: casey bagozzi, full video, sacramento