2 years and 4 cameras later I present to you, The ComeDown. This is my take on the lighter side of the scene here in Austin, TX (2014). – Austin Bartels.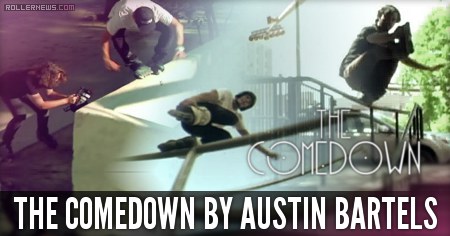 A handful of the bladers from around Texas and a few from out of state. Featuring Frank Stoner, Jarrod Mcbay, Isaac Parks, Josh Castillo, Jan Welch, Michael Kraft, Micah Yeager, Ross Puryear, Tim Logan, Jay Geurink, Tommy Hearn, Scott Wells, Sean Santamaria, Logan Harlan, Will Kennedy, Mal Ashby, Dan Dickerson, Joe Weems, Michael Braud, Jr Padron, Fritz Peitzner, Ryan Rassmussen, Jason Howard, Keaton Newsom, Hunter Grimm & Mason Richard.

Support Rollernews:
make your purchases on
Amazon via this link
. Thanks!
Tags: austin bartels, the come down