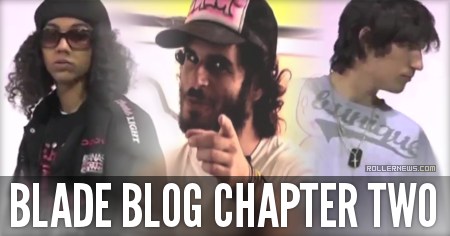 Dan Leifeld's knowledge of rollerblading history may well be unparalleled. His commitment to the hours spent pouring over classic videos and obscure TV commercials from blading's 90s hey day is a marvel in itself.
This particular series of videos was first available as a VOD earlier in the year and we are extremely happy to have partnered with Dan on bringing them to the world in a permanent home.

Featuring a lot of your favorite pros and some you might have forgotten about. Chapter Two clocks in at 35 minutes long so be sure to grab a drink and snacks before sitting down to this one.

Support Rollernews:
make your purchases on
Amazon via this link
. Thanks!
Tags: dan leifeld, the booted