A true master of the mash up, Dan Leifeld has been bringing new and old blading to our screens in a totally unique way for quite some time now.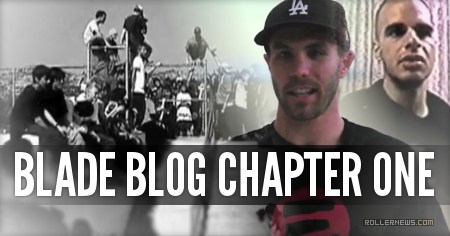 Dan's knowledge of rollerblading history may well be unparalleled. His commitment to the hours spent pouring over classic videos and obscure TV commercials from blading's 90s hey day is a marvel in itself.
This particular series of videos was first available as a VOD earlier in the year and we are extremely happy to have partnered with Dan on bringing them to the world in a permanent home. Featuring a lot of your favourite pros and some you might have forgotten about. Chapter One is 27 minutes of pure brilliance.

Support Rollernews:
make your purchases on
Amazon via this link
. Thanks!
Tags: arlo eisenberg, chris haffey, dan leifeld, the booted