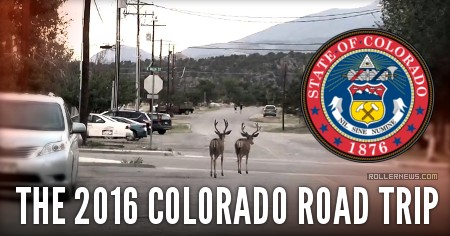 Another year playing in the mountains with friends. This year everybody was on different schedules so it was tough to get clips of everybody, but I tried. Thank you Hunter for filming my clip. Enjoy. – Anthony Medina.
Titles: Abbee Rickman. Song: Wakes – Suits.
Colorado Road Trip: Time Machine
2016 | 2015 | 2014 | 2013 | 2010 | 2007.

Support Rollernews:
make your purchases on
Amazon via this link
. Thanks!
Tags: anthony medina, colorado, colorado road trip, colorado road trip 2016