Update: added Trailer 2.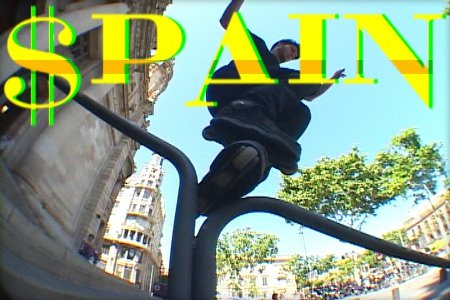 Documenting the good and rad times, of an ever growing crew (THC) throughout one year in the epic city of Barcelona. Based on a true crew story. Starring: Carson Starnes, Dustin Werbeski, Nick Lomax, Mathias von Gostomski, Sam Crofts & Danny Aldridge. Video on Sellfy.
Trailer 1
Trailer 2
Homies in order of appearance: Albert Hooi, Richie Eisler, Martim Teixeira, Vincent Asobo, Brandon Calleja, Jan Ebbert, Greg Mirzoyan, Kevin Chow, Rui Vieira, Benjamin Davis, Joe Atkinson, Scott Quinn, Ryan Gillett, Antony Pottier, Cj Wellsmore, Sheldon Lapointe, Dayna Beaver, Matt Brogan, Dominic Bruce, Andy Spary, Ryan Tait, Mathias Silhan, Jon Lee, James Bower, Freddy White, Kenneth Owens, Alex Burston, Roman Abrate & more.
Release Date: 16/01/16. Running Time: 45mins. + 15mins B Roll.
Filmed on a THC & a VX2100.

Support Rollernews:
make your purchases on
Amazon via this link
. Thanks!
Tags: barcelona, dustin werbeski, spain, thc