Update: Article + video of the jump on Midilibre.fr.
+ Rough Google Translation.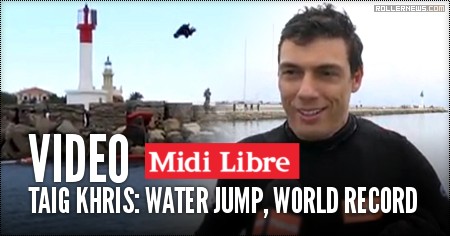 Taig Khris achieved the longest jump on rollerblades today today (october 22) in Grau du Roi (France). The jump was 31+ meters (around 102 feet), beating the previous record by Chris Haffey (30m) landed at the Fise Air Marseille in 2011.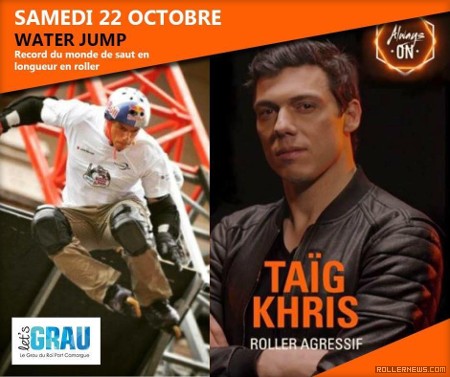 More Stunts by Taig Khris

Support Rollernews:
make your purchases on
Amazon via this link
. Thanks!
Tags: taig khris