Monday, April 30th, 2012
Featuring sections on: Ryan Daily (The Mummy), Luke Kimberly (Dracula), Jacey Heimer (The Invisible Man), Kenny Scherf (Dr Frankenstein,'s Monster) and Sergio Ybarra (The Wolf Man).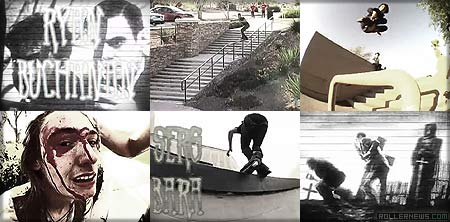 Trailer
Song: Xiu Xiu – Ceremony (New Order Cover).
Featuring Luke Kimberly, Ryan Daily, Kenny Scherf, Jacey Heimer, Sergio Ybarra, Chad Hornish, Brandon Koonjy, Eric Gentile, Alec Gentile, Andrew Nemiroski, Dylan Davis, Mike Dritlein, Zared Yates, Andrew Scherf and Casey Mcfarland.
Quoting Ryan Buchanan:
Was meant to be released for sale on DVD, but with time constraints and life happenings I thought it would be better just to release it online for free. Hope you enjoy it.
Full Video
(more…)