Friday, January 7th, 2011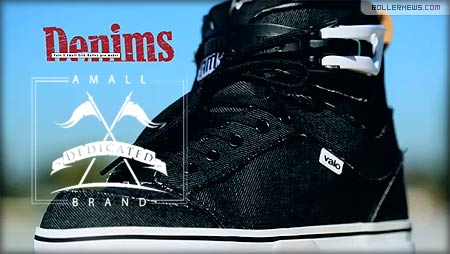 EB.AM promo by Ivan Narez featuring new Amall team riders: Erik Bailey, Alex Broskow, Victor Arias and Brandon Smith.

All aspects of this Valo EB.AM Denim skate were designed by the incredibly particular in-house aMALL design team and finally remastered and produced by Valo.

The skate is featured in both black and blue color ways. The EB.AM skin is constructed with a full ultra thick and durable cotton denim, that can be dyed, bleached and washed to your likings.

The boot is completed with a extra thick matching EB liner, a custom printed and riveted genuine leather back pull strap and the NEW Dedicated flags patch sewn onto the heel while the regular AM tongue tag takes the helm up front.
Previously