Tuesday, October 11th, 2011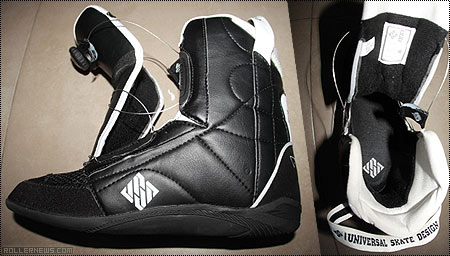 Quoting Oli Benet:
We worked on these between a few of us that really wanted a different kind of liner, not an old school high top one or a new school logo covered one.

Something sleek and simple that would hold your foot well and would act as a second skin inside your skate.
Full article & more pictures on olibenet.wordpress.com.