Tuesday, April 26th, 2011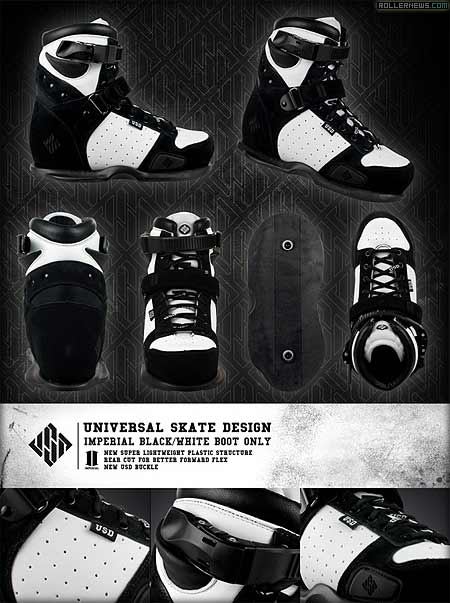 With the desire to make this new skate available to a lower budget we took the time to talk to companies about making special plastic blends that could serve to re-create the Carbon effect at a more affordable price.

After two meetings with DuPont we were told that they had the perfect plastic for us: DuPont Hytrel TPC-ET Thermoplastic polyester elastomer.

Hytrel, a thermoplastic and elastomer in one. Hytrel thermoplastic polyester elastomers provide the flexibility of rubber, the strength of plastic and the processibility of thermoplastics.

Hytrel is also available in a full range of Shore D hardness (30D to 82D). Special grades are heat stabilized, flame retardant and blow molded. Concentrates include black pigments, UV protection additives, hydrolysis resistant additives, heat stabilizers and flame retardants.