Tuesday, January 10th, 2017
Thomas Buggenhoudt is the owner of Truespin skatepark in Belgium. He had decided that it's time for other things in life.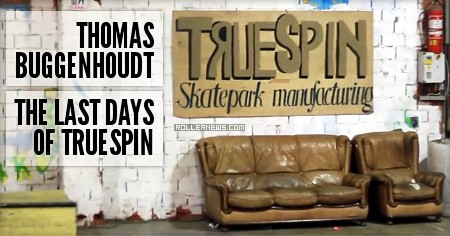 The last sessions we shot some clips before it's to late. He is an amazing skater, and it would be a shame if he never got some memory of the last 5 years where he has been shredding like a pro.

What will happen to the park is not sure yet, so come and visit before it could be to late ! Enjoy ! – Jan Delbaere.
Filmed by Brecht Blomme. Filmed and edited by Jan Delbaere.