Sunday, December 11th, 2016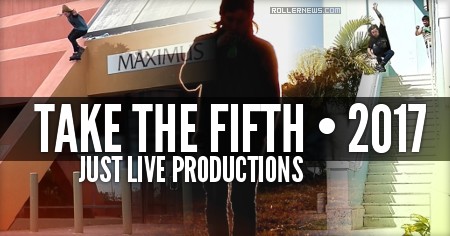 Just Live Productions is proud to present our 5th film Installment "Take the Fifth" Featuring full length profiles on Chris Moraco, Chris Padilla, Alex Sams & Carson Mcnicholas. – Thomas Lipani.
Also featuring Robbie Squire, Gaby Velasquez, Eric Hallimen, Ramelle Knight, Sean Grossman, Vik Finch, Anderson Gillis, Chad Petroski, Arsenio Patterson Kore Rider, Trevor Johnson, Daniel Villanueva, Jon Fromm, Robert Disla, Tadd Labozzetta, Yusuf Alfonso James, Thomas LiPani, Hector Rodriguez, Robby Silcox, Sean Smith & more.

Filmed in South/ North Florida & NYC. The film will be released on DVD and VOD Early 2017.