Posts Tagged 'thug enough'
Friday, June 12th, 2009

The expression of Chad Hornish on the videocap / intro is priceless!
Related posts:
Thursday, August 14th, 2008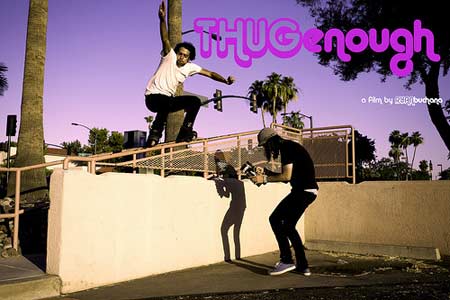 Sections on: Ryan Daily, Chad Hornish, Luke Kimberly, and Sergio Ybarra.

A rollerblading film by Ryan Buchanan.

Video will be out mid-September.
Thanks Ryan B.
Related News:
Monday, July 14th, 2008
Featuring sections on: Ryan Daily, Sergio Ybarra, Chad Hornish, and Luke Kimberly.

Also featuring: Winston Wardwell, Dean Coward, Adam and Keith Brierley, Brent Henderson, and many more.

Comments about pants and hair arent needed, but any other comments are welcome.
Thanks Ryan.