Thursday, May 19th, 2016
Shredweiser is uploading the full video, support them by buying the video on Sellfy ($4) or some goodies on their Bigcartel page.

A Film by Marc Moreno & Chris Dafick. Visit Shredweiser.com.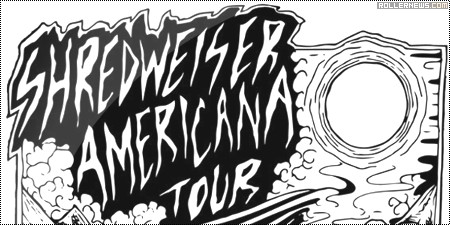 The Americana Tour. A 3 month voyage through Western America. With John Bolino, Adria Saa, Seba Seufferheld, Marc Moreno, Brian Bina, Billy Oneill, Matty Schrock, Chris Dafick, Erik Bailey, Sammy Chase, Frank Irven, Jona Seufferheld.
More Media: Intro + Oakland Bay | The Northern Voyage | Forever Negrete LA | The VHS Reel | Promo Edit | Portland | Arizona to Vegas | Trailer.