Monday, August 15th, 2011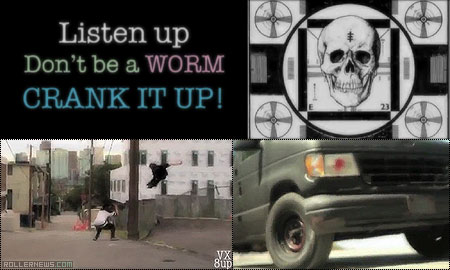 quoting Adam Johnson:
Got bored… So I made an edit to some Lil Wayne shit today for you to hate on. So hate a lil bit and complain to our secretary…
Another promo edit was posted by AnotherMikeMiranda:
The 20 Project by Adam Johnson
20 skaters limited to 20 tricks for their part. Anything else will go online to promote the project. Sure to be wild parts featuring some of the best established talent as well as up-and-coming skaters.

Featuring Alex Broskow, Chris Farmer, Don Bambrick, John Bolino, Billy O'Neill, Montre Livigston, Victor Arias, Michael Collins, Michael Garlinghouse, Bfree, PJ Peincak, Kruise Sapstein, Ross Kuhn, Tien Nguyen, Enanoh, Adam Exline, Dylan Davis, KC Roche, Dominic Sagona, Nick LaBarre.