Posts Tagged 'stuart kinghorn'
Thursday, December 15th, 2011

Featuring James Keyte, Graeme Forbes, Scott Riddles, David Cowie, Chris Goldie, Stuart Kinghorn & Neil Forbes.
Monday, March 21st, 2011
Produced by Geoff Davies & Stuart Kinghorn.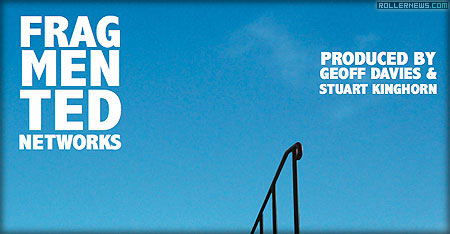 More Fragmented Networks Media.
Dvd now available for £4.99.
Monday, March 30th, 2009

A few tricks from Adrian Wallace on his Carbons on a random Friday night at UKskate (Stockport), skating the flatbank and the new triangle box. Filmed and edited by Stuart Kinghorn.