Friday, December 23rd, 2016
Erik Bill released a second trailer for Snake River Special III (check the first trailer here). The video is available on Sellfy if you want to support the project.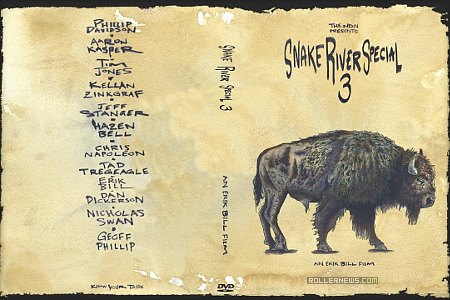 The NDN presents Snake River Special 3 by Erik Bill. Featuring full parts from: Phillip Davidson, Aaron Kasper, Tim Jones, Kellan Zinkgraf, Jeff Stanger, Hazen Bell, Chris Napoleon, Tad Tregeagle, Erik Bill, Dan Dickerson, Geoff Phillip & Nicholas Swan. 40 minute run time.
Snake River Special II (2014): Geoff Phillip | Erik Bill | Nicholas Swan & Jeff Stanger | Montage | Trailer 1 | Trailer 2 | Sellfy.
Snake River Special I (2013): Intro, Erik Bailey, Erik Bill, Jeff Stanger, Buck & Friends, Dan Dickerson, Old Crow, Phil Davidson, Milkshake Montage, Outro, Promo, Trailer 1, Trailer 2.