Monday, March 2nd, 2015
Shotgun Blading: A Web Series by Samuel DeAngelis. We are a couple East Coast rollerbladers that love to travel, drink beers, have laughs, and make some day edits. Join us as we tour up and down the East Coast of the USA exposing some of the best skate parks and street spots throughout!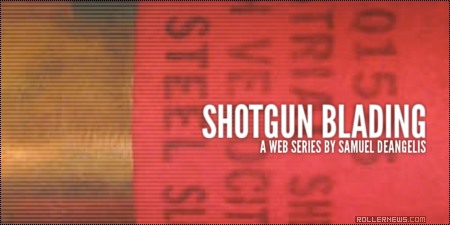 In this episode we teamed up with Beyond the Ledge Skate Wax and took over Oil City. Then the next morning we took a trip down to Lakewood, NJ to shred the day away at The Incline Club. This edit is 4:03 long, with 43 tricks. More bang for your buck than your favorite VOD because it's free. DO THE MATH!
Featuring Eric Miller, Brent Scherer, Kevin LeBron, Sam DeAngelis, Pablo Munoz, Jimmy Kobryn, Tyler Knight, Julian Hinsch, Chauncey Jenkins, Austin Croteau and more.