Posts Tagged 'sean cowen'
Wednesday, November 3rd, 2010
Filmed and Edited by Daniel Scarano.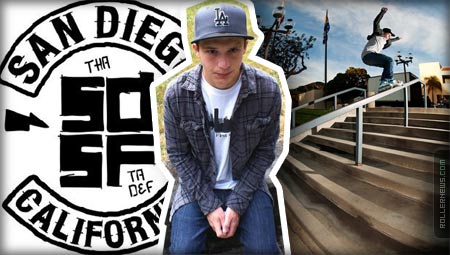 Skating Photo: Scott Moffat.
Wednesday, September 8th, 2010
Friday, September 25th, 2009
Remz Flowfile Ft. Sean Cowen, 15yo, from Los Angeles California.
Check the Video in HD Streaming.
Hey Sean, introduce yourself please.

– My name's Sean Cowen, I'm from Santa Monica California. I'm 15 years old and I've been skating for about 7 years.

I've had a lot of people influencing my skating in the past. I grew up skating at the boys and Girls club skatepark in Santa Monica, the park is run by L.A All Day founder Tracy White, he was always putting on contest's and doing events to keep everyone stoked on skating.

Tracy and that whole attitude towards skating definitely influence me a lot. My current day influences come mostly from friends. […]
Read more about Sean Cowen on Remz.
Thanks Kato.