Friday, August 20th, 2010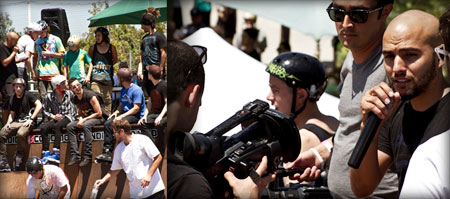 Photos: Kris Troyer.
ONE @ 2010 SDSF Open
Here's the SDSF Open weekend in about two and a half minutes.

From the "Game Theory" premiere, to the comp, to some relaxing at the after-gathering, here's a glimpse into what we experienced as showed off the new Skater of the Year issue and hung out with all the blader-types that came to San Diego.

Great tricks, good times, lots of sun. Edit here and beneath the break. — ONE.
True Spin Edit
Filmed by Michael Cannavo and Steve Henry (via).