Tuesday, November 15th, 2016
Filmed and edited by the talented Mr Mark Worner, The Noodle Brain Apparel team took to the streets of Scotland and its indoor parks over four days to bring the latest installment of blading brilliance.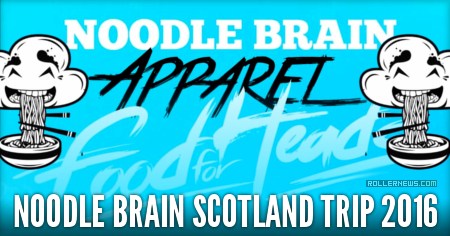 Packed to the brim with steez, scenery and second to none style. Starring Anthony Mackie, Aritz Ortega, David Wing, Jason Ode, Keanan McGrath and Lee Devereux.