Friday, April 27th, 2012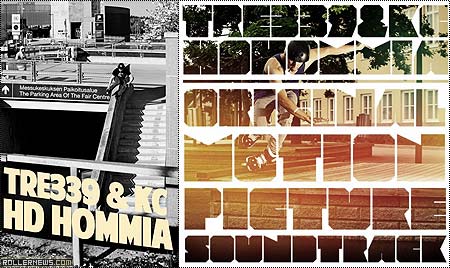 HD Hommia is a collaboration project between 2 finnish rollerblading groups. TRE339 from Tampere and KC from Helsinki.
You can check the Full Video on Samuhintsa.com or Vimeo.
The Soundtrack is available on Rapidshare.
Tuomas Linna
Song: Antipop Consortium – Capricorn One Remix.
Samu Kukkonen
Song: Eagles of Death Metal – Don't Speak.
Filmed by Samu Hintsa, Tuomas Linna, Riiko Schamarin & Konsta Kortteinen (summers of 2010 & 2011) ; edited by Samu Hintsa.