Tuesday, December 6th, 2016
Heavily seasoned for your viewing pleasure, the boys of Salt Lake did some serious work in the kitchen for this one. Pairs well with a cold beer. – Alex Bass.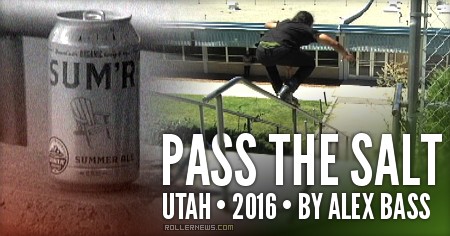 Skaters: Jett Rennert, Kirill Braynin, Tad Tregeagle, Alex Bass, Carlos Guzman, Matt Moya, Nick Stewart, Duran Bickmore, Graeme Wilson, Jon Erickson, John Dickerson, Zach Nelson, Hazen Bell & Chris Napoleon.
Additional filming by Tad Tregeagle. Songs: Vacant Lot – The Growlers, Crash Out – Project Pat.