Monday, February 15th, 2016
Ryan Claus, Pascal Tan & friends | The Netherlands.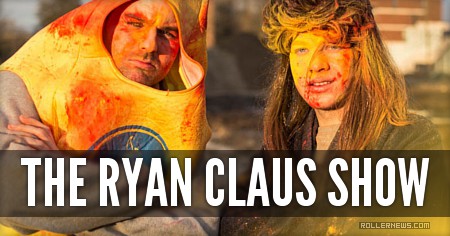 Ryan Claus is the only inline skater in the Netherlands who, after having skated for more than 32 years still sees possibilities to make money off of inline skating.

In this short film, which is nominated for 3 Golden Skate Awards, we take an in depth view into the life of a dreamer who sees his dreams fall apart, and who finally overcomes himself, and his surrogate mother Petronella. Beware young viewers, there is also a psychedelic banana trip in this incredible short film.

Mothers, keep your daughters inside, and handrails everywhere beware, Ryan Claus is going to slide on your daughters and fall on your handrails. #RWINA. – Remy Cadier.