Sunday, March 30th, 2014
On Saturday the 15th of February, Skateland Rotterdam was the scene of the biggest blading competition of Rotterdam: the Rotterdam Invitational.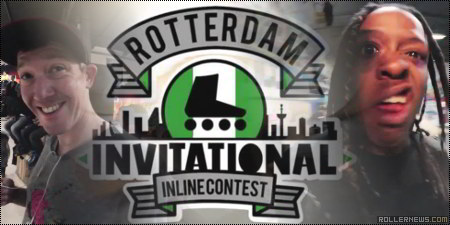 All the big riders were there: Montre Livingston, Nick Lomax, Richie Eisler, Rik van Huik, Julian Bah and many more. Enjoy this edit featuring the best tricks of the day!
Pro Results
Rik van Huik
Nick Lomax
Montre Livingston
AM
Sam Croft
Luca Gobo
Julien Lemoine
Girls
Jacky Schrooten
Janna Scheerlinck
Olga Bouwhuis
Juniors
Levi van Rijn
Randy Zoller
August van der Velden
Rotterdam Invitational 2014, More Media:
Montre Livingston (Best Trick) | Nick Lomax.